This post is also available in:
Tiếng Việt
Waxing House has been providing professional waxing for men since 2010. We use products of Jax Wax Australia including: waxes, pre-wax, post-wax oil and after wax lotion for the waxing process.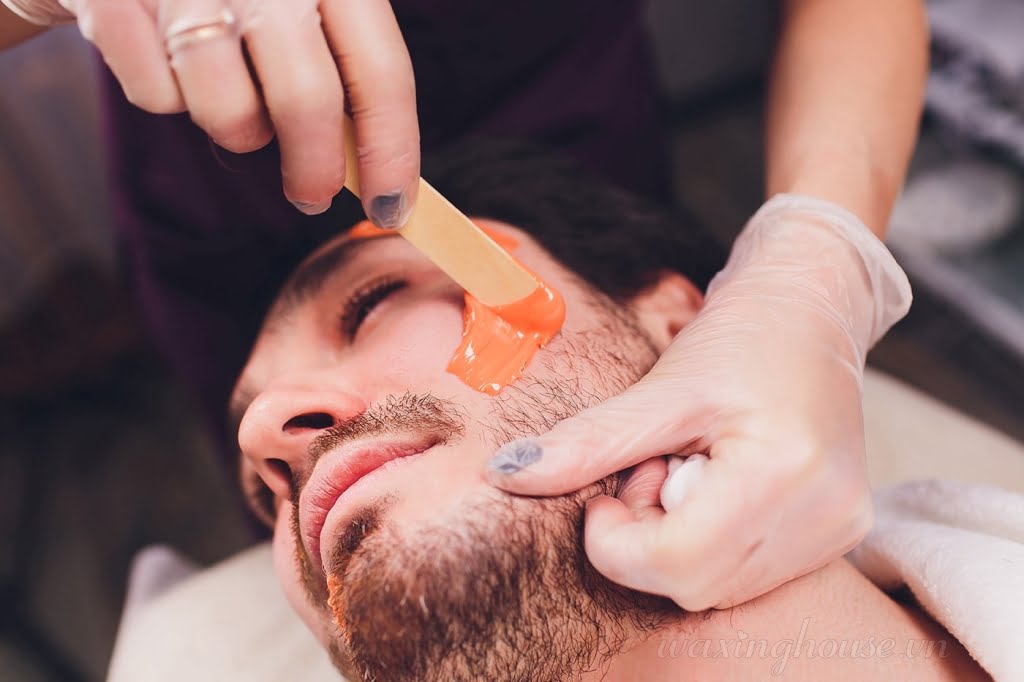 Men's waxing has become incredibly popular, especially male Brazilian wax (manzilian wax). For sure, men also need hair removal to feel more comfortable and better hygiene.
Men's hair really is different from women's hair. Due to hormones, men tend to have stronger, thicker hair and greater body hair growth. Male hair roots are much stronger. As a result, waxing for men is different from waxing for women. Therefore, Waxing House is the right place if you want to get your hair removed completely and gently.
With more than 10 year-experience, Waxing House has been providing the best full body and brazilian wax for men.
Why should you get waxing for men at Waxing House?
➡️ We use suitable waxes for different parts of the body to ensure that your hair roots can be completely removed.
Our Australian waxes are able to completely remove strong men's hair roots but still very mild with even sensitive skin. We use the combination of hot wax and warm wax for the best hair removal depending on the hair situation.
➡️ We use professisonal post-wax oil to remove wax residue and calm down your skin, not massage oil or normal oil like other spas
➡️ We use professional after-wax lotion which can be used safely for waxed skin and very light weight to nourish your skin and prevent ingrown hair
➡️ Our well-trained staffs have the professional waxing techniques for every person and body area.
➡️ We have private service rooms for your comfortable feeling.
What type of wax do we use for waxing?
Our waxing services utilize premium Jax Wax Australia products to ensure a comfortable and effective hair removal experience. We offer a variety of hot and warm waxes tailored to different body areas:
Hot waxes: Ideal for underarms, bikini areas, and facial hair removal, hot waxes provide a thorough and long-lasting solution.
Warm waxes: For legs, arms, back, and tummy, warm waxes with strips offer a gentle yet effective hair removal method.
To maintain hygiene and prevent the spread of infections, we employ strict sanitation practices:
New wooden sticks: Fresh wooden sticks are used for each client, eliminating the risk of cross-contamination.
Disposable bottom paper: After each client, the bottom paper is replaced to ensure a clean and sanitary waxing surface.
With our expertise and the use of high-quality Jax Wax Australia products, we can help you achieve smooth, hairless skin that lasts for weeks.
Men's waxing price list
Packages for men's waxing
You can comsider to buy our waxing packages to share with your friends to save the cost: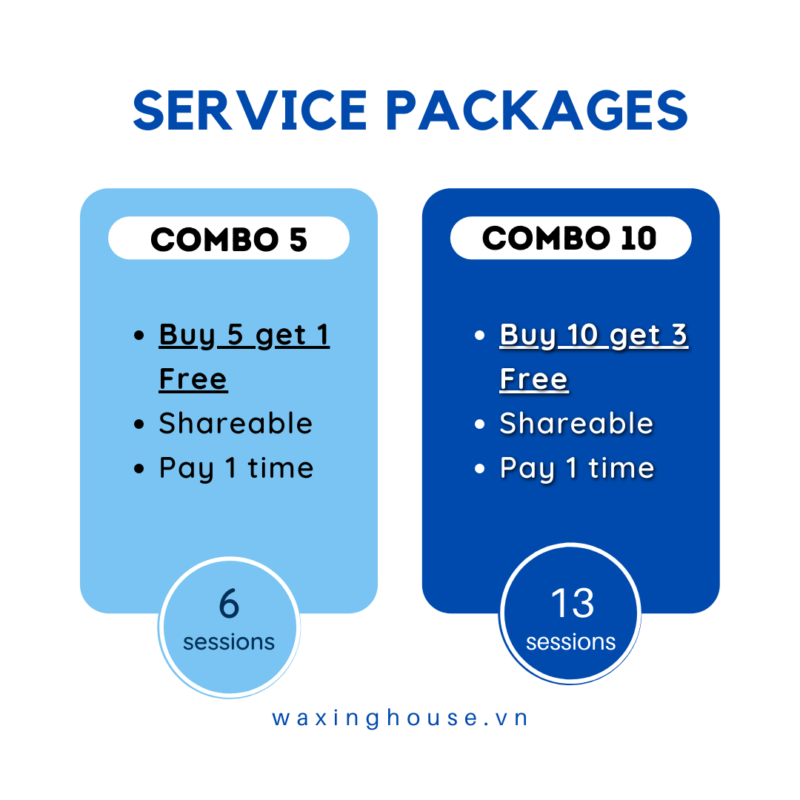 COMBO 5: BUY 5 GET 1 FREE (buy 5 sessions and get 1 free additional session) =6 sessions
COMBO 10: BUY 10 GET 3 FREE (buy 10 sessions and get 3 free additional sessions) =13 sessions
With COMBO 5 and COMBO 10, it's possible to share the sessions with other people if you want.
Contact us to get your hair waxed today!
If you are really sensitive with pain, laser hair removal will be a better choice.