This post is also available in:
Tiếng Việt
Waxing House: Pioneers of professional waxing for women
Waxing House has been the go-to destination for women seeking professional waxing services using high-quality Australian hot and warm waxes since 2010. We offer a comprehensive range of waxing services for women, from top to toes, including body and bikini waxing.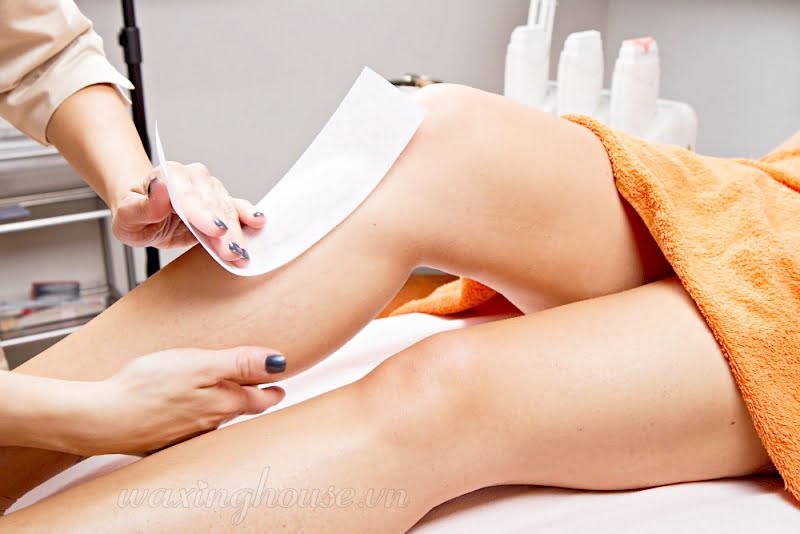 What types of products do we use for waxing?
We use Jax Wax Australia's high-quality professional waxes, oils, and lotions for our female waxing services.
Underarms, bikini, and face waxing:
We use Jax Wax Australia's hot waxes for underarms, bikini, and face waxing.
We use new wooden sticks and bottom paper for each client and discard them after each use to ensure hygiene and prevent cross-contamination.
Legs, arms, back, and tummy waxing:
We use Jax Wax Australia's warm waxes (soft wax with strips) for legs, arms, back, and tummy waxing.
We use rollers to apply warm wax, not metal sticks, to minimize discomfort and irritation.
Need consultation? Contact us now!
Yes. Waxing, including bikini wax, is safe for pregnant women if it is performed by professional waxers.
Waxing House has been providing waxing for women for more than 10 years. We know what and how to perform the best waxing for both normal and pregnant ladies. If you are pregnant, don't hestitate to get waxing done at our locations in Hanoi and Ho Chi Minh.
Women's waxing price list
Our good packages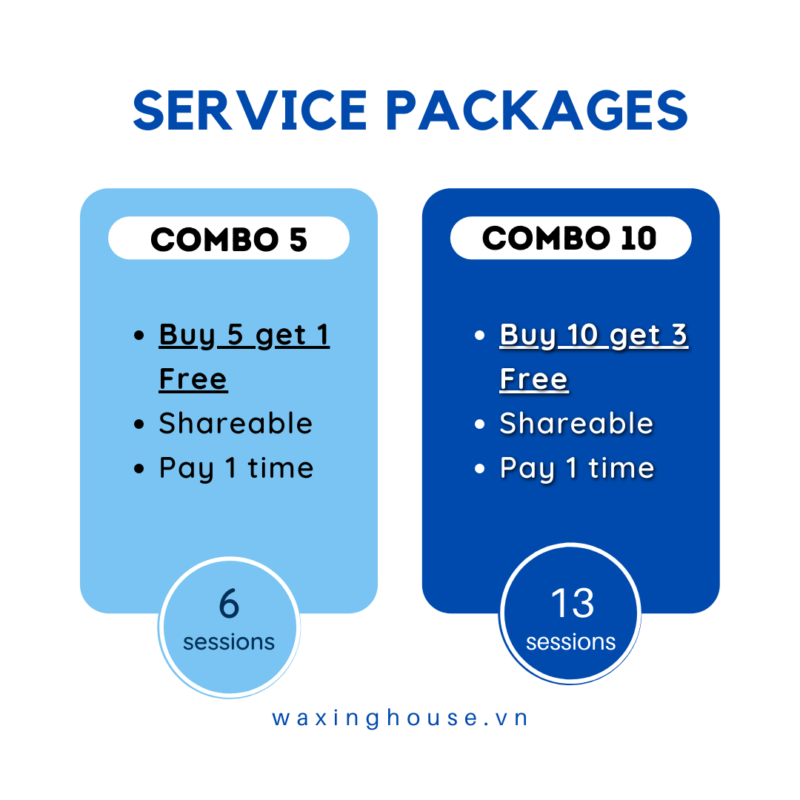 Waxing steps at Waxing House
1. Cleanse
With genital area, we suggest you cleanse the genital area before coming to spa. With other areas, our staffs will use pre-wax liquid to clean.
2. Waxing
The hot or strip wax will be applied on the waxed area at a warm temperature. We use the most comfortable wax for sensitive skin and tiny wooden sticks to ensure least pain.
3. Remove wax residue and calm down your skin
After wax, we use professional after-wax oil to completely remove the wax residue, calm down your skin and release the pain if any. (Some places use baby massage oil leading to pore clogging and ingrown hair after wax).
4. After-wax care
Finally, we rejuvenate the waxed area by applying our after-wax lotion formulated with tea tree oil and antioxidants to help prevent and clear ingrown hairs and breakouts as well as calm and nourish the skin. This deluxe product is also available in our spas for purchase and using at home.
Make a reservation now!